About Sandra Snell Physiotherapy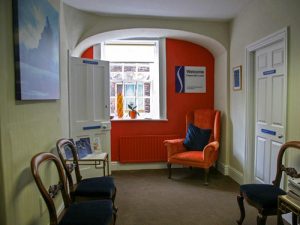 Sandra Snell Physiotherapy Clinicians
Our clinicians are experienced chartered physiotherapists and are registered with the Health Professions Council.
We undergo regular and stringent postgraduate training. This ensures our skills are updated and expanded to meet the needs of our patients.
Principal Clinician: Sandra Snell Grad Dip Phys MCSP.
Sandra Snell graduated from University College Dublin in 1984. Since then she has worked as a physiotherapist in a variety of health care settings both in the UK and Ireland.
During the past 34 years Sandra has gained experience both working in and managing large physiotherapy departments within the NHS and also in the private sector. Working mainly in Physiotherapy outpatient departments she has gained clinical expertise in the treatment of musculoskeletal, orthopaedic and rheumatological conditions.
Sandra has also worked in an accident and emergency department as a Senior Physiotherapist where she was able to treat acute soft tissue injuries and provide timely advice to individuals which minimised their recovery time .
She holds additional post graduate qualifications in Hydrotherapy, Manual Therapy (mobilisation and manipulation), Acupuncture and Injection Therapy.
Most recently Sandra has been working as an Extended Scope Physiotherapy Practitioner for the local Primary Care Trust as well as running her own small private practice.
In 2009 Sandra was a member of a team that won the Allied Health Professional Leadership Challenge; a national competition organised by the Department of Health to identify therapists with leadership skills.
Chloe Galloway
Chloe graduated from the University of Hertfordshire with a First Class Honours Degree in Physiotherapy in 2014.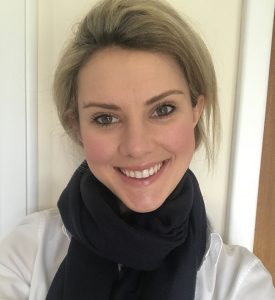 Since graduating, Chloe has completed various rotations within the NHS including A&E, intensive care, paediatrics and acute medicine.  She then went onto specialise in Musculoskeletal Physiotherapy and has worked in well renowned clinics in London and Essex. 
Chloe specialises in the treatment of Headache and Migraine having had excellent results to date following commencement of treatment. 
Chloe is a qualified Pilate's instructor as well as having completed various postgraduate qualifications including acupuncture, manipulation, ergonomics, taping and shockwave. 
Nithin Kunnath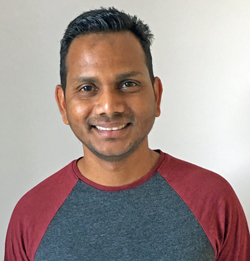 Nithin is a Physiotherapy graduate of Mahatma Gandhi University India (2004).

Since graduating Nithin has worked in many different hospitals in Kuwait and India and the UK including Harley street, London. He has gained experience in Neurology, Orthopaedic and Paediatric conditions.
Nithin's special interest is treating children, he has 13 years' experience in Paediatric Physiotherapy. He is presently working as a senior community Paediatric Physiotherapist in the NHS.
Nithin has completed post graduate training in the Bobath method, Paediatric gait analysis and Orthotic management.
---
Sandra Snell Physiotherapy Ltd
Company Registration No: 07558918
England