Testimonials for Sandra Snell Physiotherapy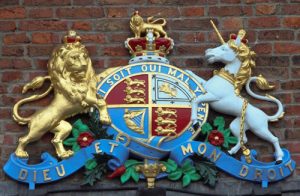 Some of our recent certified testimonials (patient identity is removed for confidentiality):
I took my Dad to see Chloe today, very professional, kind and knowledgeable. Thank you. JS
---
My husband has been attending for physiotherapy to his neck with Chloe.
I would like to take this opportunity to place on record
our thanks to Chloe for her excellent treatment.
She is a most delightful person to deal with, is excellent
at her job and a credit both to her profession and your business.
We will certainly recommend her and yourself to
any family/friends if the need arises HL
---
Thank you for taking care of my injuries and and the advice
and care you have given.
I feel so much better and reassured.
The service you provided was top class. PM
---
I have fibromyalgia and Sandra has been treating me for many months
and gradually I have noticed a decline in my pain levels
and my mobility levels have improved.
I shall continue to have regular acupuncture
hoping this stable condition will last.
I only take natural pain relief and with combined acupuncture
I hope I've found the solution to my chronic pain. CD
---
Thank you for all the work you have done Chloe.
Mr S has told me that he is very impressed by your professionalism and all that you've tried.
It is much appreciated. C G Rehabilitation Case Manager
---
Sandra is a wonderful physiotherapist, but, more importantly she is a genuine, kind and gentle person.
I didn't need extensive treatment, however, in the sessions that I had with Sandra I found her to be
immensely professional and knowledgeable; proactive and efficient; person centred and holistic.
I genuinely enjoyed going for my treatments and engaging with the at home exercises, which is unusual.
I would not hesitate to recommend Sandra. RW
---
Sandra has changed my life. After surgery I had difficulty with mobility.
I was shown exercises which suited my strength and ability and they have worked.
I can now charge up and down stairs, walk for hours and hardly notice a thing. JB
---
"I was fortunate enough to meet Sandra in 2014. I'd had a subacromial decompression to my shoulder when I met her.
Upon attending an appointment one day I had an awful migraine, migraines that I had suffered nearly two decades at this point,
and was not connected to the shoulder surgery. Sandra on that occasion used acupuncture to help me,
along with freeing off the top of my back (sorry I don't know the correct term) ,
I'm aware my posture had always been poor. When I left that day I felt taller and found myself looking at the world
through happier eyes rather than hunched over nursing almost permanent headaches.
Sandra continued treatment for me for several sessions in this area, and in all honesty changed my life
and for that I am forever grateful and cannot recommend Sandra highly enough.
Sandra taught me stretches, and ways to maintain better posture. As for my shoulder,
I recall Sandra applying a cool gel and using ultrasound. I was given exercises with the use of theraband to strengthen my shoulder
correctly getting me back up to speed at work. I am guilty of forgetting to write a review back then, but I always recommend Sandra
when I see people struggling, her skills in pain management in my opinion are miraculous.
Many years ago a GP suggested I went private and go see a chiropractor, I foolishly spent years popping pain relief.
I was amazed how Sandra could look at my back and say "yes it's tight there and there" and touch spots that were so painful
yet I'd had no idea until that moment those spots were hurting. Sandra would massage those muscles back down,
sometimes used acupuncture as it seemed to work well for me, and overall I simply cannot recommend her enough.
For me Sandra really improved my quality of life.
Thank you so very much." SD
---
"'THANK YOU! I walked and I walked and I walked, in Dublin, and I went up and down so many stairs that I've lost track of where and when!
My mobility was WAY more than I could ever have hoped. I'm SO grateful for the help you gave me –
I couldn't have dreamed of walking for hours day after day before I saw you!
So thank you SO SO much! You and I achieved together what I never thought would be possible.
Yes, I'll certainly keep up the exercises! I certainly want to maintain the mobility I've got now! It's marvellous!" JB
---
"'When I first contacted Sandra I had been struggling with a number of weaknesses caused by an intense cross country season,
and a number of upper body niggles caused largely by climbing. Sandra was great from the first session,
her assessment was thorough, identifying tightness and weaknesses, while explaining the effects these were having on my performance.
Sandra's holistic use of treatments was incredible, from shockwave and acupuncture, to traditional massage and adjustments.
For any runners or athletes that have struggled with tension around the back of the ankles and calves,
shockwave worked absolutely brilliantly for me, greatly improving the flexibility of my calf and ankle,
combating crippling shin splints I had been running through toward the end of my season.
Acupuncture in the upper body allowed me to climb more efficiently after a shoulder dislocation.
Both of these, along with traditional treatments, have meant I am now putting in quicker miles than I have before,
and have given me the ability to train at a higher intensity, while mindful of keeping the more minor muscle groups in good condition.
Sandra would always explain any treatment given, and suggest ways in which to loosen or strengthen the muscle or joint in question,
providing any resistance band needed to achieve these exercises.
I cannot recommend Sandra enough, and even if your injury is not localised or major,
she will ensure you can train more effectively and achieve your goals no matter if it's a 10 or 5.30 minute mile. " JB
---
"After months of excruciating back pain after a sciatic injury, I went to Sandra
and after only 3 sessions I can finally return to sleeping in my bed, bending easily and going about normal activities
without the incessant discomfort, I had unfortunately grown accustomed to prior to my acupuncture treatment.
Although I was hesitant at first, Sandra made me feel entirely at ease and went out of her way to provide a reassuring,
relaxing atmosphere which made the experience a tremendously positive one. I cannot thank Sandra enough for bringing relief to an issue
I thought I was stuck with, and would highly recommend her to anybody looking for an accommodating and potentially life changing physiotherapist. " MW
"I Have received excellent supportive physio treatment following major back surgery.
A clear programme of exercises has helped me towards a speedy recovery."
"Very worthwhile and highly recommended." J (aged 66)
---
"Thank Goodness for Sandra. I had been suffering with a weak, painful and tingling
wrist and hand for over 2 years after lifting more than I should.
I had been to another therapist first but to no avail.
After only 5 or 6 treatments, I'm fixed.
I can now get on with all those jobs I couldn't do, even the hoovering and gardening
is now a pleasure rather than an impossibility.
Thank you Sandra, I will always recommend you. LB
---
"After suffering a shoulder injury playing rugby I was lucky enough to be referred
to Sandra through my work's health scheme. After only 5 weeks of treatment
I now have no joint pain and have full range of movement.
Sandra is an extremely professional, caring and friendly lady
and I would have no hesitation in recommending her. Many thanks. MC.
---
"Hi Many thanks for the huge part you have played in his recovery
– when I took the case on I was worried that he would be left very incapacitated
but you have worked wonders!" E H Independent Occupational Therapist and Case Manager.
---
"Hi Sandra, I've been meaning to send you a quick message to express my thanks to you.
It's probably been a couple of months since my last appointment and
I haven't had a twinge in my neck at all. I really wasn't expecting too much from the acupuncture,
but I'm amazed and I'm very grateful for your help.
I've gone from several years of recurrent pain occurring up to twice a month, to problem free.
I couldn't recommend you high enough to everyone I know." JD
---
"I had a lot of pain in my knee and all my doctor gave me were painkillers.
In the end it was affecting my everyday life and I felt I just had to do something.
I had never used a physiotherapist before, and really did not know were to start.
I found Sandra Snell on the internet and took the plunge and gave her a call.
It was the best thing I ever did. Sandra is a very caring and approachable lady who puts you at your ease,
who clearly is a very proficient and knowledgeable physiotherapist. Sandra contacted my doctor for copies of my x-rays
and wrote to my doctor informing him of what treatment I received. The treatment helped and alleviated the pain
until such time I could be seen by a consultant and underwent knee surgery. In future should I require such help once again,
I would not hesitate to make an immediate appointment with Sandra." RS
---
"Dear Sandra, THANKYOU! my recent acupuncture and kinesio taping certainly turned
things round for me and I duly completed the Gosport Half Marathon in a steady 2:06:32 with NO problems.
I will not hesitate to call you again should I need any further treatment!!" MS
---
"After suffering back pain for many years, Sandra Snell was recommended to me,
with her help I am now able to manage my condition.
Having visited many physiotherapists over the years
I would recommend Sandra Snell over and above any other. " NB
---
"I have been a patient of Sandra Snell over a number of years whenever
I sought the need of a physio. I found my visits to her to be an
enormous help and would recommend her without hesitation. " HH
---
"After suffering with intense recurring back problems for several years,
I visited Sandra Snell for treatment including acupuncture, since when
I have been pain-free. My teenage daughter and husband have also benefited
from Sandra's advice and expertise. " LW
---
"Sandra has treated me over the last 13 years for various problems.
I have also had acupuncture which I would fully recommend.
Sandra gives professional attention to detail and her
care is of the utmost standard. " BH
---
"I would like to say a big thank you for all your help and support and above all for getting me walking again.
I found your approach to be wholly professional, supportive and encouraging.
I was grateful for the way in which you explained my injury to my foot and ankle
and how you intended approaching the treatment and I looked forward to my visits.
I have recommended you to others locally and wholeheartedly recommend you to
prospective patients through your web enquiries! with very best wishes" YS
---
"We would like to thank you again for your help.
Since my mum started physio with you, she feels much better.
She doesn't feel as much pain as before, she is much happier now .
You are a wonderful person we wish you all the best." E and E
---
"I would just like to thank Sandra for the wonderful treatment I received after my car accident. Very kind and professional – would not hesitate to recommend Sandra to anyone requiring Physiotherapy treatment." JL
---
"Thank you for everything you have done since I have been seeing you I feel much stronger both mentally & physically." JB
---
"Thank you so much for getting my back right .You are a star ! " BH
---
"I am writing to say thank you for all your help and that even includes sticking needles in me ! I'm still doing the exercises—they do work . Many Thanks." DW
---
"Sandra, Many thanks for aiding my recovery." MT
---